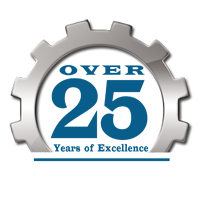 When we first opened our doors in 1992, we knew we had the right combination of people, expertise and equipment to provide custom, precision machining. We also knew our long-term success would require delivering more than just machined components. In short, we'd need to exceed expectations.
Now in our third decade of operation, that commitment has continued to distinguish IPM as a trusted partner in the precision machining and gear cutting industries. Our seasoned project management and operations team provides a proven depth of experience that sets us apart. And we continue to leverage the latest technology to ensure quality, productivity and efficiency, with ongoing investments in equipment to expand our capabilities and capacity.
Today, IPM is a different company than the shop that opened in the early '90s. Yet throughout our growth, one thing remains unchanged: our commitment to your satisfaction. That's the goal that drives us every day, and the promise that customers nationwide have come to trust.