From spur, helical, and sprocket gears to specialty gears and shafts, IPM is your trusted partner for high-end, precision gear manufacturing.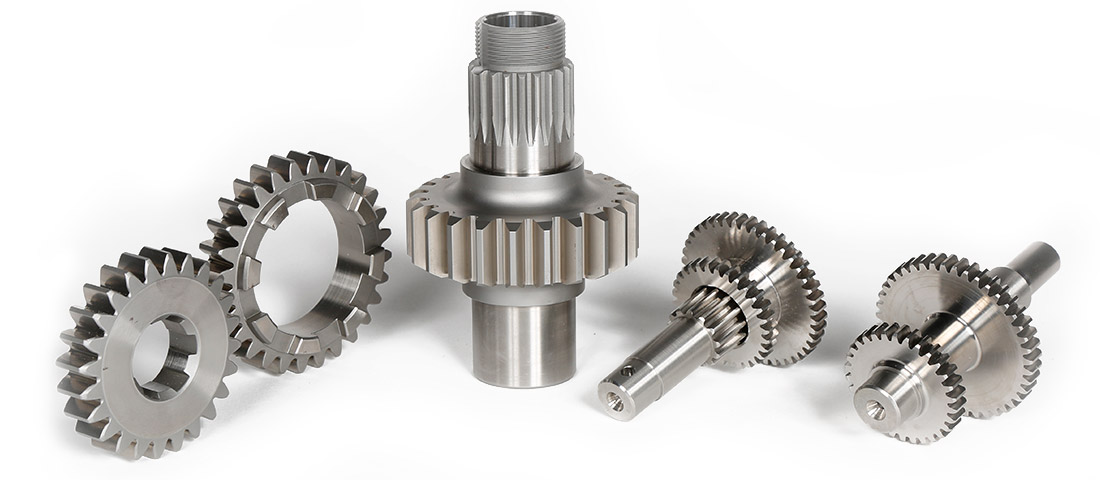 We combine best-in-class, high-tech equipment with the expertise and experience needed to create precise, reliable gears of all kinds. We're committed to delivering quality parts, on time, every time.
OUR CAPABILITIES INCLUDE:
Spur, Helical & Sprocket Gears

Specialty Gears & Shafts

Spline & Gear Shafts

Keyway

Planetary Gears

Gear Grinding and Surface Grinding

Hobbing, Shaping, Shaving, Broaching, ID & OD Grinding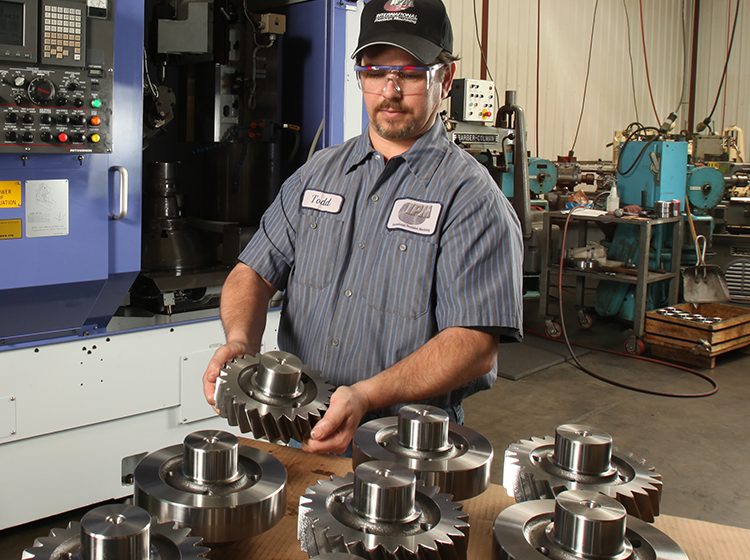 In an industry where high-quality means everything, IPM is AS9100 Certified. We're continuing to bring in the latest technology and equipment, including new gear and surface grinding equipment as well as cutting-edge machine tending robots.
Kapp Niles ZE500 (NEW in 2019)
OUR GEARING EQUIPMENT INCLUDES:
GEAR HOBBERS
Nidec/Mitsubishi GE25 CNC (1)

New 2021

Mitsubishi GE20A CNC (1)
Mitsubishi GD30 CNC (1)
Mitsubishi GD20 CNC (1)
Barber Colman 16-16 (2)
Barber Colman 6-10 (5)
GEAR SHAVING
Red Ring GCU 8" (1)
Red Ring GCI 18" (1)
GEAR SHAPERS
Mitsubishi ST25 NEW 2020
Fellows 20-4 (2)
Fellows 10-4 (2)
Fellows 10-4 (2)

Complete rebuild and CNC retrofit
BROACHING MACHINES
Colonial 15-60 Horizontal (1)
Davis Hansford Key Slotter (1)
GEAR GRINDING MACHINES
Kapp Niles ZE400

Profile Gear Grinder (1) NEW 2021

Kapp Niles ZE500

Profile Gear Grinder (1) NEW 2019
TOOTH ROUNDING & DEBURRING
Gleason VTR250 – CNC (1)
James Deburring Machine (1)
Redin Deburring Machines (2)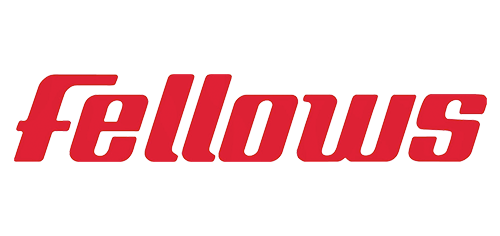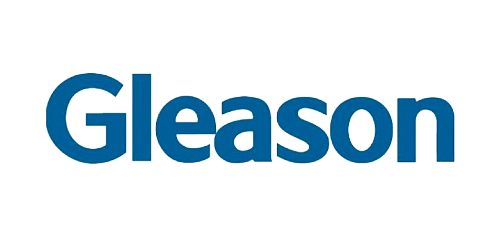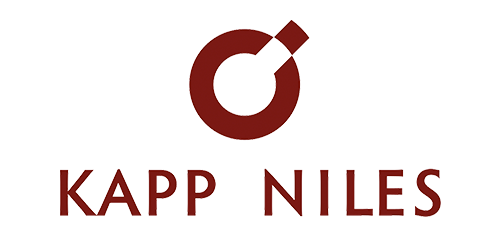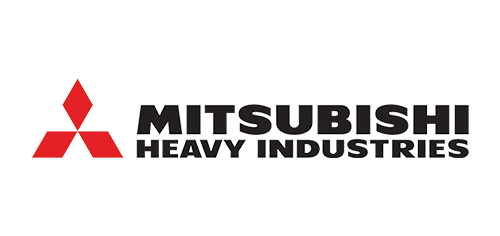 Family-owned and operated, you'll experience the IPM difference at every turn.
From sales and customer service to our expert gear cutters, our staff will bend over backwards to meet your needs. We take an all-hands-on-deck approach to delivering for you – an approach you'll feel at every step of your project.